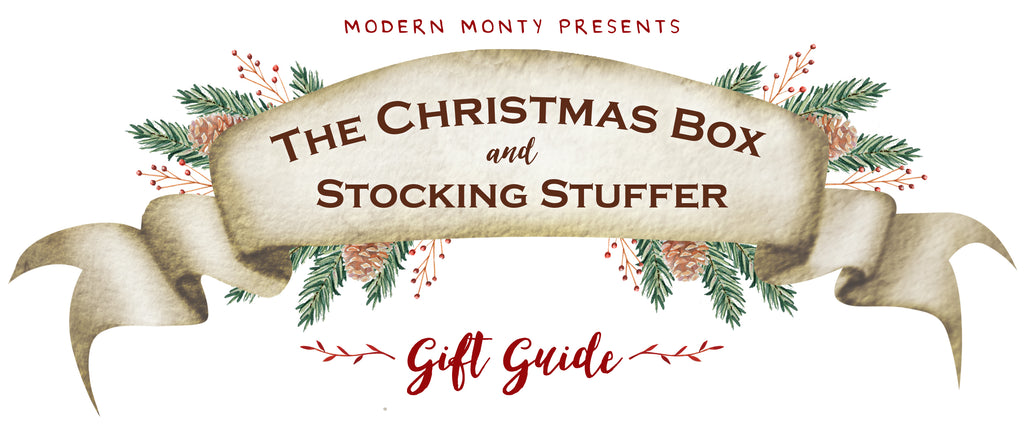 As the song goes, "it's the most wonderful time of the year," and we are here to offer you some extra Christmassy goodness for you and your little ones.

Below is our shopping guide for parents who want to share the Christmas magic with their children throughout the festive season. Christmas Boxes are becoming more and more popular as a way to spread out the joy of Christmas over the whole of December, and we have put together some great ideas for what to include.  
Only eco-friendly, gender-neutral and Aussie small business gift ideas are included. No plastic toys destined for landfill will be found here and no products that will line the pockets of big company billionaires either.
Click on the individual product descriptions to shop. Every sale will be supporting an Aussie family. And yep, it's true; they will do a happy dance with every purchase you make! 

The December 1st Box is probably less known compared to the Christmas Eve Box, but there are a few key aspects of this one that makes it extra special! This is the box that starts the festive season off with a bang and should include things specific to early December like a countdown calendar or advent calendar. All the contents of our December 1st box were carefully chosen to provide the most Christmas cheer possible throughout December.
So what's the Christmas Eve Box all about? It's similar to the December 1st Box, in that it is intended to inject some extra Christmas cheer into your little one's festive season. The difference, of course, is in the name. This one is for Christmas Eve. Many parents choose to give these either in the morning or in the early evening on Christmas Eve. Gifts and activities should be chosen to create a magical, Christmassy vibe, breaking up the anticipation of Christmas day.
Stocking stuffers, also known as stocking fillers, are the small gifts you will fill your child's santa sack or stocking with. Usually stocking stuffers are a mix of fun and practical gifts. We have pulled together a range of our favourite stocking stuffer ideas from some of the best Australian small businesses. 
Photography by Kirsty from http://www.wildpoppyco.com/
Wreath and flowers by Emma from Flora Culture Noosa http://bioshopnoosa.com/
Continue reading